Case management with a purpose
Our Funeral Home software is specifically designed to lessen the struggles faced by funeral homes. By automating many of the processes and documentation required by law, we help your organization save valuable time, avoid potential mistakes, and maintain clear communication throughout your organization. Spend time where it counts with families during their time of need, not filling out tons of paperwork.
Our easy-to-use workflow seamlessly moves the case from initial entry all the way through choosing services and assigning funeral home resources. At the end of the process, the invoice is created automatically and a contract is ready to be either printed or digitally signed. Let CemSites help your funeral home run smoothly.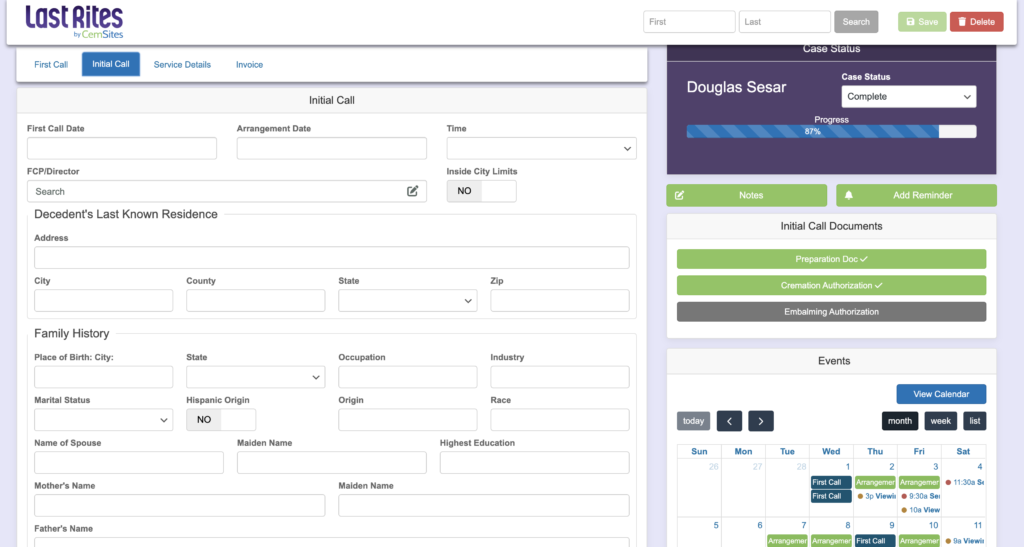 The Payoff
Automate your processes and documents
Save time and money with our workflow and automation.
Streamline internal communications with user-based notifications.