Your cemetery data is critical – and your most valuable asset
We know as a cemetery, you're responsible for the organization and safe-keeping of countless records, maps, logs, cards, and paper files. You may have software too, further expanding the critical records that require your oversight and protection.
Your cemetery data is irreplaceable. We believe that you should make every effort to ensure all of your records are preserved, protected, and accessible for current and future generations.
Are you prepared in the event of a disaster or loss of data?
Luckily, many years or even decades can pass without a disaster (natural or otherwise) threatening your data. But when that day does come, you must be prepared. Every small business should have a disaster recovery plan in place. Are you prepared for the multitude of threats that could destroy your data? Are your records vulnerable? If so, let us help!
Did you know?
We simulate disasters and test "what if" scenarios with our technical staff to be sure we can recover your data in a number of circumstances.
We comply with ISO 27031 standards. This is a set of Information and Communication Technology (ITC) requirements focused on business continuity and disaster preparedness.
Some eye-opening statistics
75% of small businesses have no disaster recovery plan in place.
93% of companies without disaster recovery who suffer a major data disaster are out of business within one year.
96% of companies with a trusted backup and disaster recovery plan were able to survive ransomware attacks.
"Just 43% of small businesses have a disaster recovery plan, and 90% of the businesses that do have a plan spend less than one day per month maintaining and fine-tuning those plans."
-Business News Daily
We are experts in helping cemeteries plan their disaster recovery needs. We have the experience, software, teams, and tools to ensure your cemetery data is safe from every threat. Let us do the heavy lifting for you! Take action today to protect your critical and historical cemetery records forever. Safeguard the future of your cemetery and the community it serves.
Weathering a storm with CemSites
Over the years, several of our clients have faced complete devastation of their facilities and records from a variety of disasters. Fortunately, all of their cemetery records were safe, easily recovered, and restored by CemSites. Our Cloud storage and time-tested disaster recovery protocols ensure that cemeteries under such threats – don't even have to worry about their data.
The National Center for Preservation Technology and Training ( NCPTT ) recommends that both active and historic cemeteries make regular checklists of storm prep. Record keeping is most important, and files should be digitized if at all possible."
During a recent Gulf Coast hurricane, the Houston Press reported that a local cemetery that was in the path of the storm loaded up trucks with all of their records and file cabinets and drove 6 to 8 hours away. With CemSites, Cloud storage of records completely eliminates the need for this type of disaster planning. We store your cemetery records in the high-tech data centers, in multiple locations, and they are backed up throughout the day. Data is easily recovered in the event of a disaster.
Natural threats to your data
Mother nature can throw a whole lot of surprises our way. Sometimes we have warnings, like in the case of hurricanes. Most of the time, however, we do not. Wildfires, tornadoes, floods, and earthquakes are just a sampling of unexpected disasters that can strike any home or business without warning. Computers and hard drives can fail suddenly too. The effects of any of these scenarios – on an unprepared cemetery – could be devastating. You can prevent this from happening to you by modernizing and storing your cemetery data with CemSites.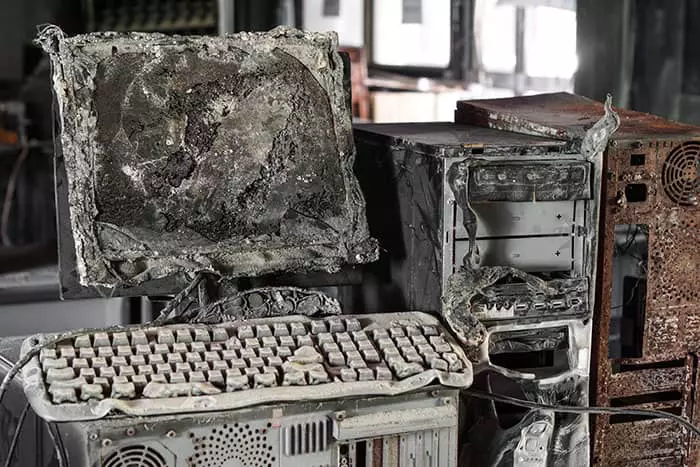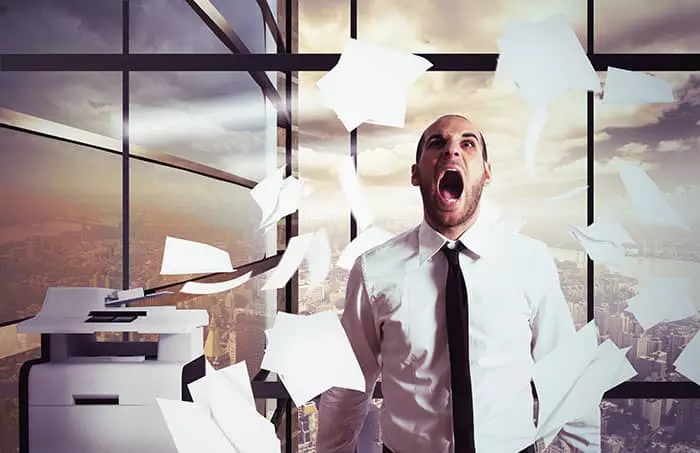 Human threats to your data
Much like nature, our fellow humans have their own list of dangerous activities that can put your data at risk. Unfortunately, we all know from life experiences that a small percentage of employees are capable of malicious and even illegal behavior. Just one bad character can threaten the security of your data, even the future of your cemetery.
Equipment and records can be compromised due to a variety of physical human acts like vandalism, theft, reckless behavior, or even neglectfulness. Accidents do happen but you can protect your data from these threats with CemSites.
Statistics on employee theft and fraud
"Employee theft is a crime that is costing U.S. businesses $50 billion annually."
– Statistic Brain
"Nearly half (49%) of victim organizations do not recover any of the fraud-related losses."
– Association of Certified Fraud Examiners
A malicious attack: Full data recovery with CemSites
A cemetery client of ours once lost data because a disgruntled employee went through the software system and deleted thousands of records. Thankfully, they were using CemSites software. We have activity tracking and reporting built-in throughout our software. Every user activity was logged, dated, and time-stamped. We easily recovered their data and restored it to its previous state.
CemSites crime stoppers? Okay, yes!
Another of our clients experienced a completely different problem: embezzlement. Most businesses are vulnerable to theft by staff members and cemeteries are no different. In this particular case, a staff member was misusing their position to steal funds from the cemetery. As in most cases, this illegal activity went on for some time. Fortunately, CemSites was again able to track all of the user's activity and provide complete reporting logs which were promptly handed over to authorities. We're happy to report that this perpetrator was caught and convicted of their crimes.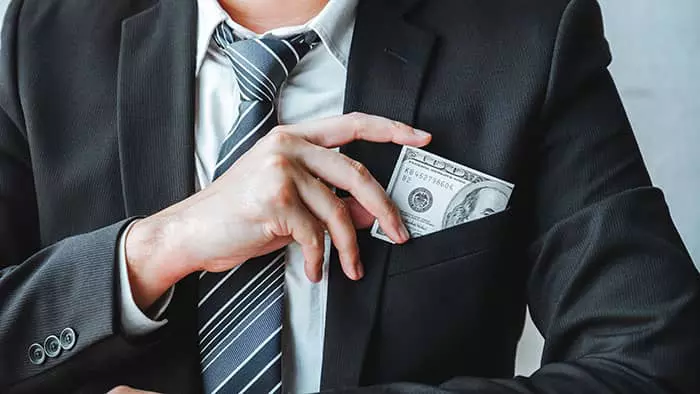 Unexpected data loss through staff attrition (a.k.a. "Hank")
We explored a lot of terrible ways that cemetery data can be lost. But there's another threat and it's not so obvious. In fact, it's likely standing right beside you! It's the staff member that's been working with you for decades and knows everything about your cemetery. We affectionately call this character "Hank." Hank is about as wonderful as they come. The danger isn't bad behavior, it's that someday he will leave! Taking all of his valuable knowledge with him!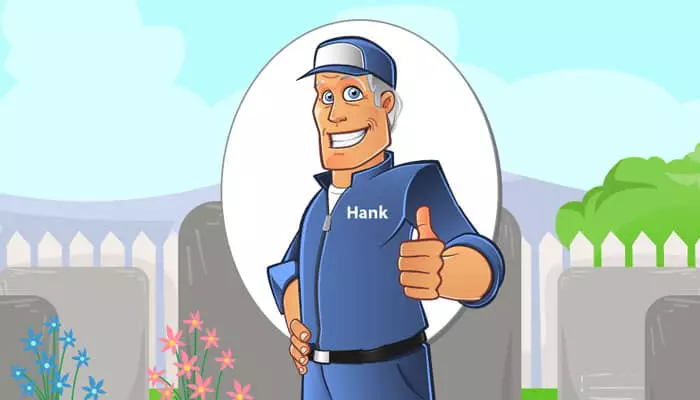 Sometimes data is threatened not because of nature, or bad behavior, but just because people eventually leave. Your "Hank" may not be at your cemetery forever, and depending on Hank, could pose several problems:
Isolated info – Vital cemetery information is only in one place, Hank's brain. Hank can't be everywhere all the time, and that means clients are going to have to wait.
Personality – Hank's mood or personality can have an effect on your accessibility to information. If Hank forgets something or he's in a bad mood, you might not be able to get the information you need.
One way – Hank is set in his ways and he doesn't see the need for change, but digitizing Hank's information is a necessary part of modernizing your cemetery.
What happens without Hank? – Hank won't always be working at your cemetery, but you'll still need to have access to his information. Capture his knowledge now before it's too late!
Put all of Hank's knowledge in the cloud where it can be accessed by everyone – forever.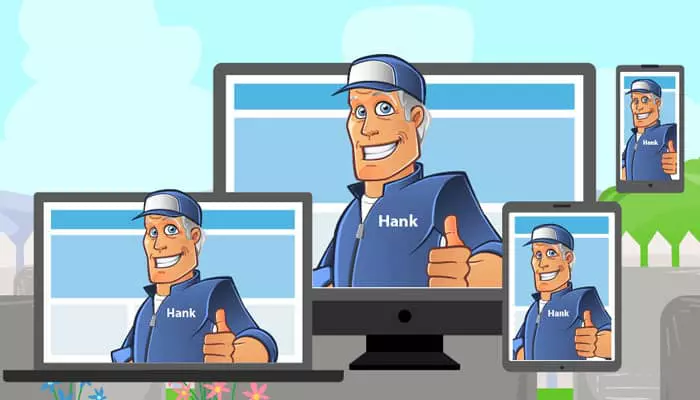 CemSites offers Peace of mind for today, protection for tomorrow.
A disaster can occur on any given day. We all need to be prepared. Although disasters can not be prevented, losing data can be. The best way to prevent a crisis is to be a step ahead of it. Prepare for disaster now by putting your data and trust into CemSites' industry-leading cemetery software! Sleep well knowing we have your data protected from every threat and vulnerability.
Don't leave your assets unprotected, let us secure your data today!
No one else in the industry does disaster prevention like CemSites. We give you an all-encompassing solution to make sure you are prepared for disasters of all types. No matter what comes your way, CemSites has you covered.
Don't wait another day to secure your most valuable asset – your data.
Call 1-877-783-9626 today for a free disaster recovery consultation!