Work in the CemSites Cloud
CemSites catholic cemetery cloud software is a management program created to meet your Diocese's specific cemetery needs. Our experience working with catholic cemeteries has allowed us to understand and find solutions for the unique challenges you may face!
Is your budget stretched and strained to the max?
Are there workflow inconsistencies throughout the Diocese and Parishes?
Is your cemetery's data accurate and consistent?
Are you using the newest technology to your advantage?
Is communication clear, precise and straight forward or is there something always missing among the parishes?
Are each of your parishes facing their own unique challenges?
These issues, among other things, can all be solved with CemSites as your partner.
CemSites Provides Data You Need at Your Fingertips!
When you are wanting information fast, CemSites cemetery cloud software is able to provide you with an answer immediately. We understand that you need reliable and high-level reporting to ensure your cemetery is operating smoothly. With our cloud software you can quickly, and easily, find answers to things like:
With CemSites cemetery cloud software, you will have the ability to make your current data more usable, organized and profitable. Merge all your cemetery data together into one seamless program, allowing you to see the big picture of your organization.
CemSites software will be a valuable revenue driver for your cemetery when all your data is at your fingertips. You can generate more income with robust reporting, visually view your cemetery in a new way, fully customize the software to make it work for you and access your cemetery's information at any time, from anywhere!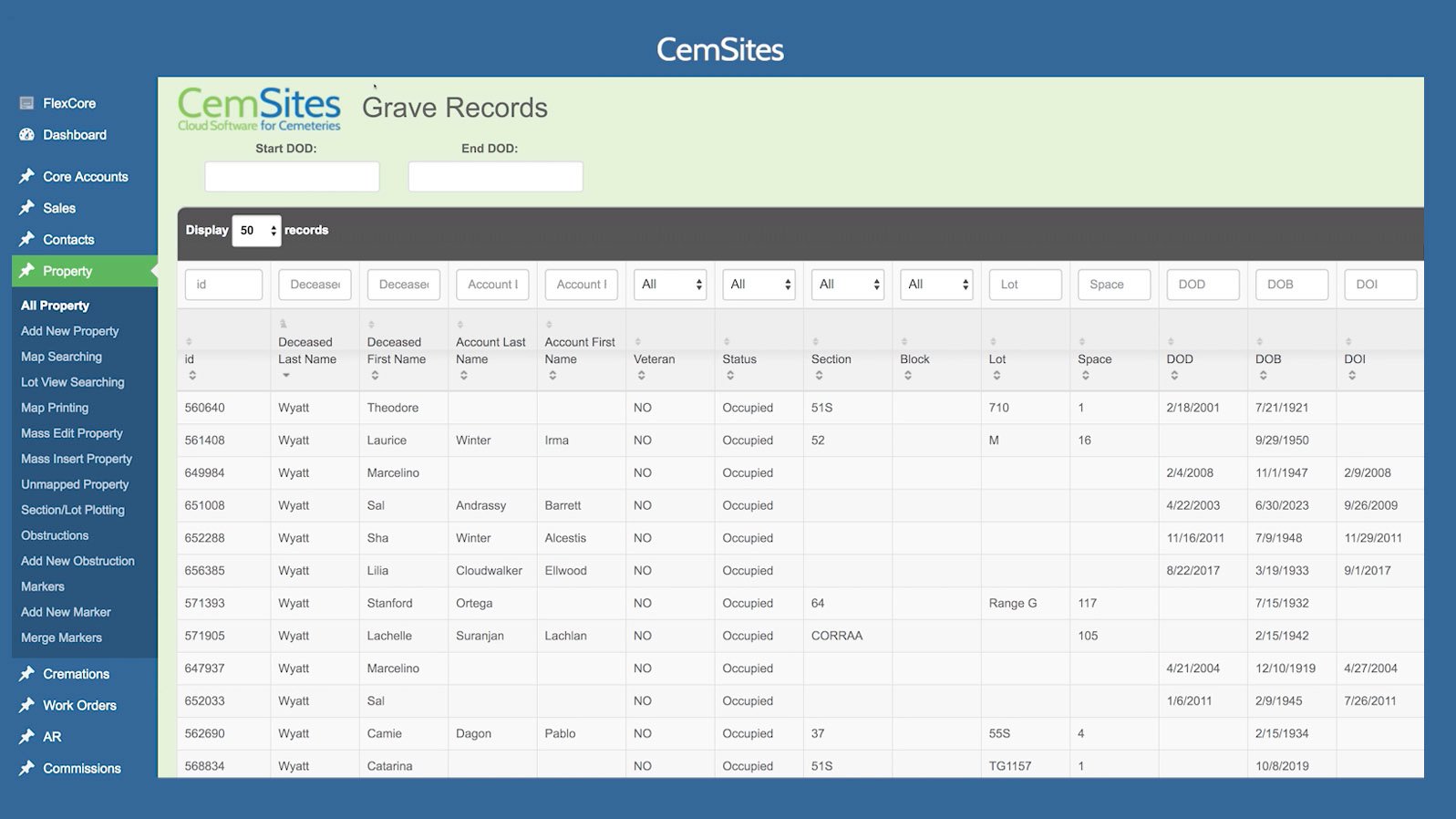 Grave inventory levels and change by section
Account receivable reports – available by month, quarter, year and year to date
User activity – know who is using the system, how they are flowing with your processes and who might be falling behind
Trust amounts
Commission reports
Offer CemSites Software to All of Your Parishes with the CemSites ParishADMIN module!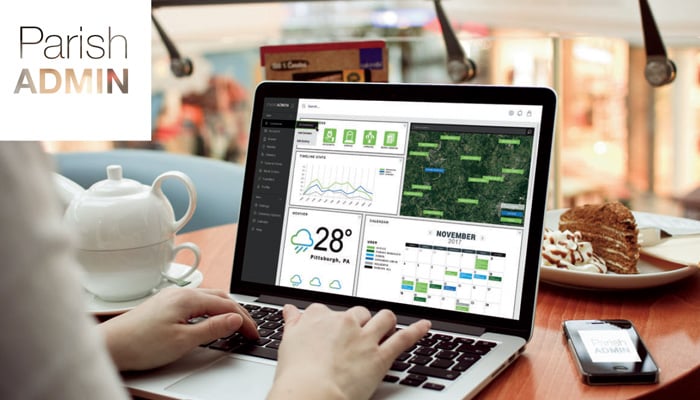 Whether you have 5 or 50 parishes tied to your Diocese, CemSites ParishADMIN allows you to oversee each parish's system. Think of it as a tier structure with the Diocese's software being the main hub and each parish underneath with its individual information. Everyone can work together, yet independently, allowing for smoother workflow throughout the Diocese. Get a robust, yet affordable program for each parish to use seamlessly together. Manage it all in one complete cloud software system.
Accommodate growth – Add as many parishes as you'd like
Update data in real-time on the dashboard
Create proper workflow and foster good behaviors across the board for all parishes and users
Centralized hub – Manage all relative data through account-centric records
Back up data in multiple locations
Can be used anywhere, on any device, at any time
CemSites software is easy to implement and use from any interface
Market to potential and current clients in a moment's notice
Proven time-saver and revenue generator for all Catholic cemeteries
Manage sales team commissions with ease with the most robust tool ever built for cemeteries
Use Your Data to Sell Better and Generate Revenue from Anywhere!
Whether you are in your main office, out on the cemetery grounds, or completely off property, CemSites software enables you the ability to use our system and generate revenue from anywhere. Now you can manage your sales from lead generation to customer service follow-ups in a centralized system.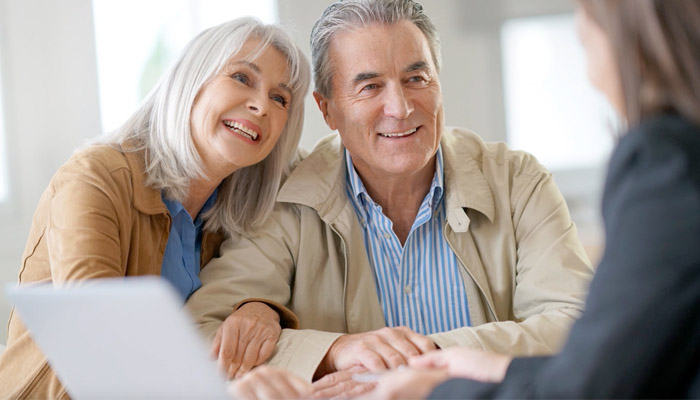 When you upload your cemetery's information into CemSites customizable software, it will be housed in one place, allowing your sales manager the opportunity to divide the leads to the sales team easier than ever before. You will also be able to see all sales activities and managers can provide the coaching they need to their teams to be successful.
Your sales team will be able to visually see who is missing what, and who they can market to quicker than ever before. Personal calendars will also allow them to stay on track and on top of every potential sale. CemSites will empower your sales teams to find a potential client's needs, market it to them in a way that will pique their interest, and close the deal faster than ever before.
Reduce Liability and Save Time
We understand that there is a lot that goes into the operation and management of a cemetery and its employees. A lot of important business decisions can impact how your cemetery is managed. CemSites is designed to support a structured and consistent approach to data entry as we know this is a struggle for many of our clients. Our software comes with many powerful auditing tools that will help your user (employee) clean cemetery data very quickly and prevent incorrect data from being entered through validation and visual tools, allow management to see and correct mistakes like never before.
Allow CemSites software to work for you by improving user accountability and helping to reduce data errors and omissions with digital record keeping. Now you can more easily track all user activity and ensure workflow is always running smoothly, allowing you to focus on other important tasks.
You Can Have the Best Customer Service on the Planet
Provide the experience that your customers demand with CemSites software. No matter if you are just starting to build a relationship or have had a long-term relationship with a client, CemSites software will allow you to keep that relationship open, relevant, and engaged. Support your potential client's needs by being able to easily answer all of their questions with the help of our software or show them what they may be missing when our software alerts you to their needs. Let CemSites software help you to build and continue on with those important client relationships and customer service capabilities.