Software for Crematories
Our Crematory Software is specifically designed to lessen the struggles faced by crematories. By automating many of the processes and documentation required by law, we help your organization save valuable time, avoid potential mistakes, and maintain clear channels of communication. Our software eliminates double-entry of information and the need for handwriting. Automatic, custom label generation ensures remains are clearly marked for disposition or pickup. Because our system is true cloud software, data can be readily accessed by and shared between the crematory, funeral directors, cemetery counselors, and other interment professionals, anytime, anywhere. Using our easy-to-update calendar and CRM will enable your organization to logically organize your workflow during the entire cremation process.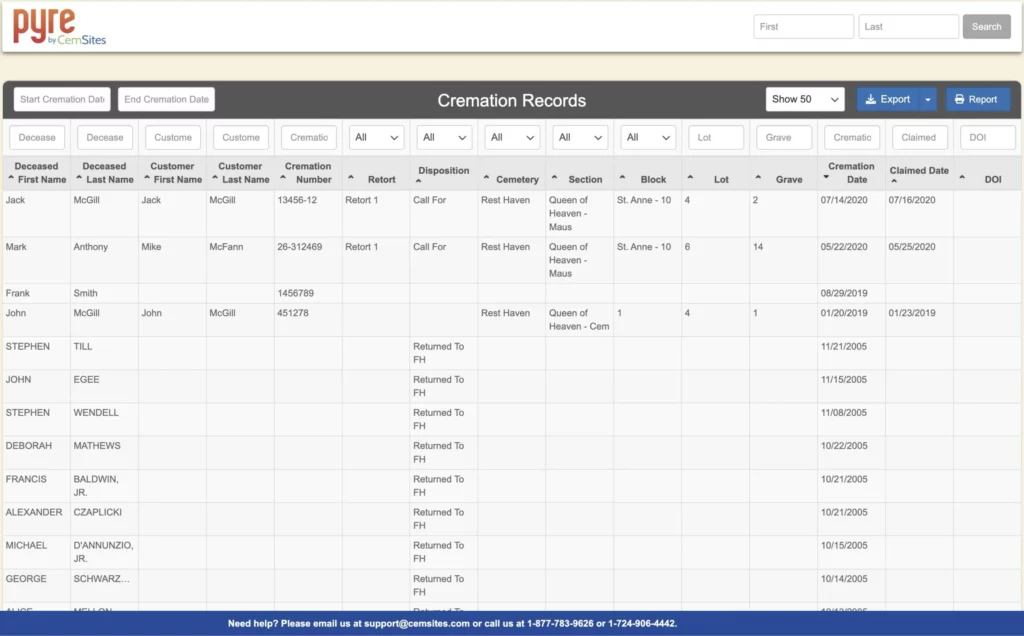 Simplify, automate, and get in the cloud!
Our Crematory Software uses the same user-friendly, cloud-based system as other CemSites software products to streamline many of the processes associated with cremation management, reducing the amount of data entry needed and avoiding double entry of information. Records can be accessed and updated anytime, anywhere, from any device — whether a member of the organization is working on-site at the crematory or remotely.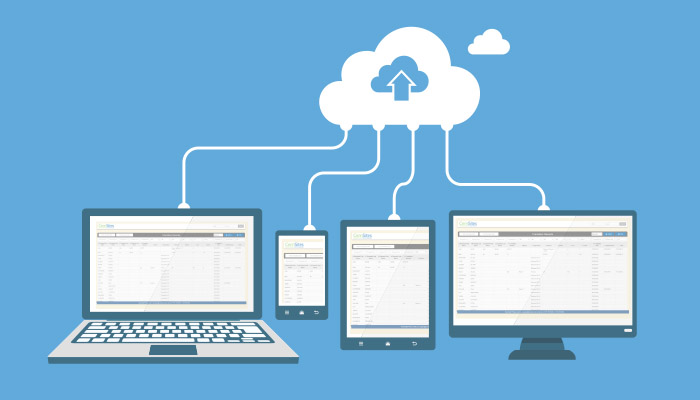 CemSites Crematory Software also helps eliminate some of the issues that may arise with cremation by ensuring the organization always has access to the status and location of cremains. With just one click, reports and other documentation can be generated, printed, and shared. A current status widget informs you of the exact step within your processes that the decedent currently is.
In a nutshell, what does CemSites Crematory Software do for you?
We designed our Crematory Software for the specific management of cremation records. If your organization is still using handwritten records to document cremations, with the cremation process disconnected from the interment process, you know many issues may arise. CemSites Crematory Software will help bring your workflow into the modern digital era. Our Crematory Software automates tracking, record keeping, and inventory management and logically structures your workflow, no matter where you are in the cremation process.
Our Crematory Software operates in concert with other CemSites records management systems, with cremation records color-coded in gold, making it easy to sort all on-site records using multiple ranges. Each record created with CemSites Crematory Software contains fields for all the information necessary to manage a standard cremation and interment. Records can be linked to the account holder.
CemSites Crematory Software automatically generates a variety of documents, including:
A cremation letter to a family
A cremation certificate produced by your organization, generated with one click
A cremation urn tag, used internally for the duration of the cremation process
A cremation urn card, stored on location with the urn while it's on-site
This is a time-saving feature that dramatically reduces the amount of manual documentation associated with cremation!
CemSites Crematory Software can generate stock reports, including:
Reports for interred cremations, cremations that are on-site and have been interred
Reports for not interred cremations, cremations that have been processed, claimed, and are no longer on site
Reports for unclaimed cremations, cremations that have been processed but not picked up. This allows the organization to follow up on unclaimed cremains on-site.
Our Crematory Software can also be used to track and manage the status and location of cremains, providing increased accountability of sign-offs when cremains arrive at and leave the premises.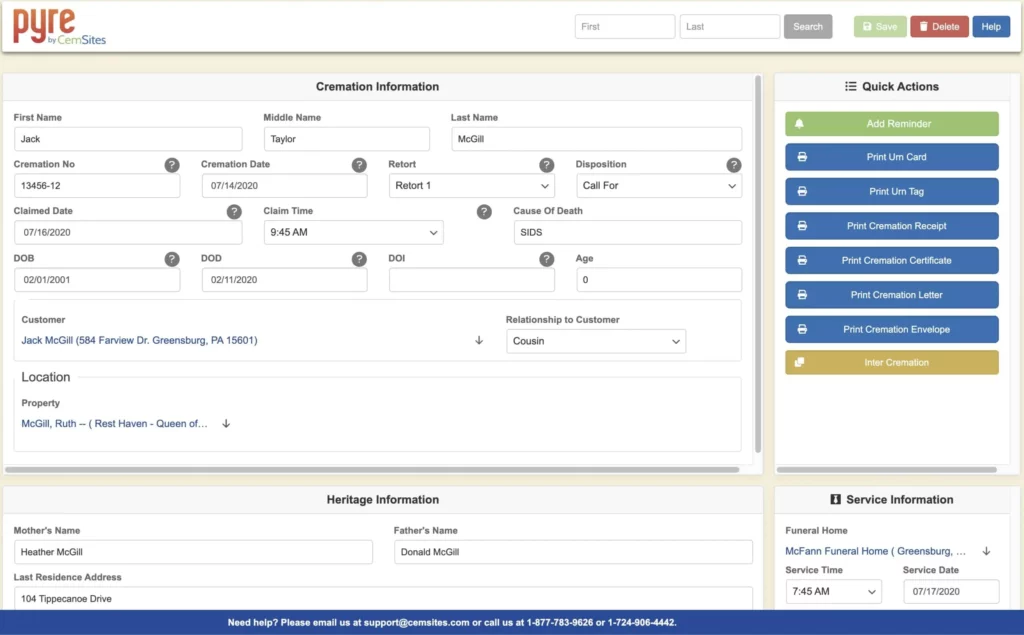 Our software makes entering data easy and allows for a variety of one-click actions.
Who can use CemSites Crematory Software?
CemSites Crematory Software is ideal for anyone involved in the cremation process, including cemeteries with on-site crematoriums and independent crematories.
Real-World Application
At CemSites, we've talked to cemetery owners across North America, and we've heard many stories about cremains being misplaced or lost during transfer from the crematory to the final resting place. We listened to tales of families debating over the rights to ownership and possession of their loved ones' cremains. Our Crematory Software helps to eliminate potential issues like these before they arise. Accurate, up-to-date records are one click away, enabling crematory operators to quickly locate, print, and share information.
Benefits & Features:
Fully customized software that fits your unique needs
Our software digitally manages the cremation process
Seamless integration of our Crematory Software with our cemetery management software
Inventory tracking and management at all stages of the process
Automated processes and workflows
Auto-generated documentation, minimizing or even eliminating the need for handwriting
Up-to-date information on the status and location of cremains
The Payoff
Increased accountability of sign-offs of cremains
One-click reporting
World-class training and support
All your data is safely and securely stored and backed up in the Cloud
Easily access centralized data from any device, anytime, anywhere!