Effortlessly Operate Your Jewish Cemetery with CemSites Software
We understand the importance of keeping descendants of the Jewish faith all in one location. Even more so, it is essential for people to easily navigate the cemetery or the section where burials are located. We have worked with many Jewish cemeteries and have simplified their business with mapping and automation, allowing them to cater to the needs of their customers, all while driving revenue and managing inventory.
Our cloud software is even capable of syncing your fundraising and donation drives into our system.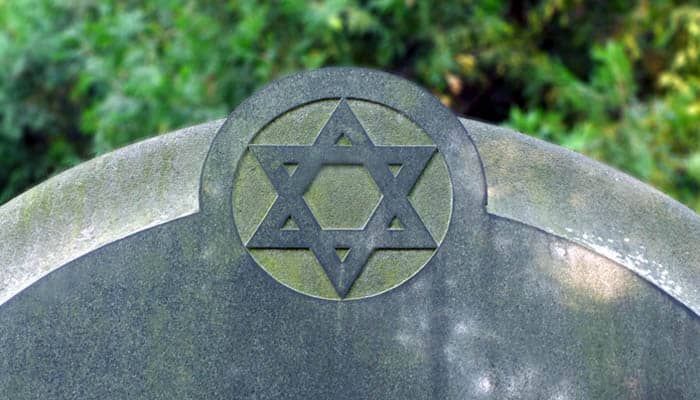 Because of the need to inter Jewish burials faster than those of other faiths, your cemetery will greatly benefit from CemSites' exclusive time-saving features:
"Zero double entry" philosophy – we believe you should never have to type or handwrite the same name more than once!
Quick Add – this allows you to find available property to start a new record in seconds! No software can compare on ease of use or speed.
Our powerful search screens with mapping will make research a breeze.
Our accounts receivable module will make tedious monthly billing and preneed contract management a dream.
Our commissions module will eliminate complicated calculations.
Our software was created just for you and the traditions of the Jewish community.
We are well versed in Jewish burial traditions and have integrated the Hebrew calendar into our software so you can keep track of meaningful dates for the families.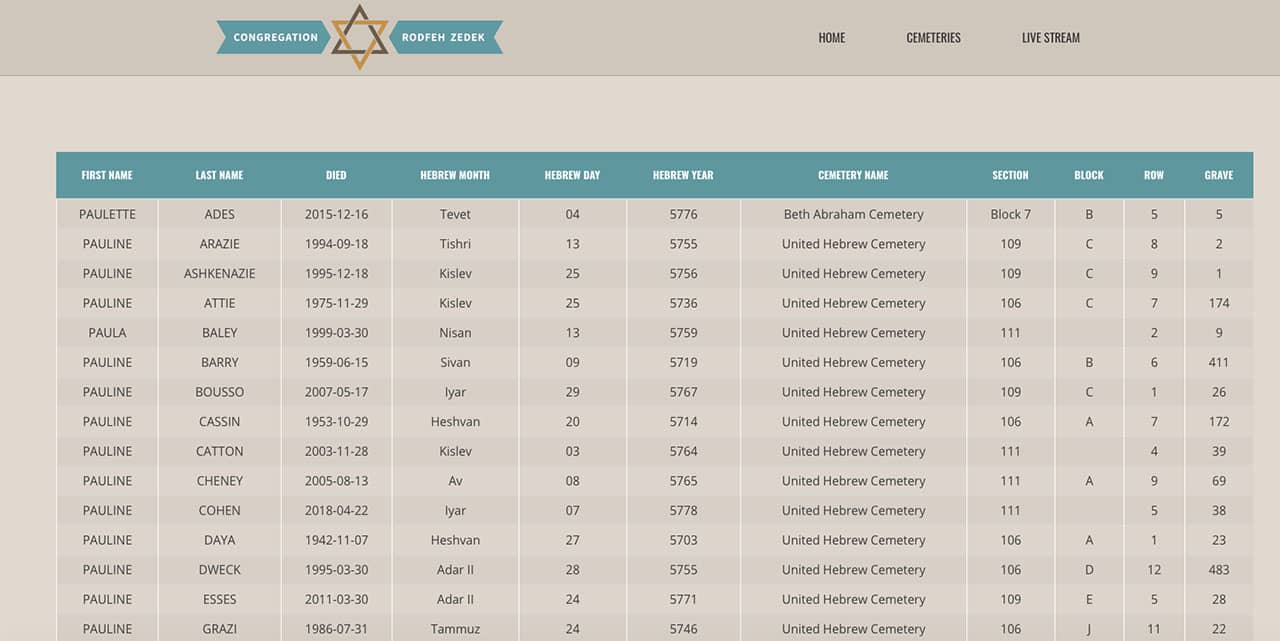 We understand how to manage multiple congregations.
Our software makes it easier to manage multiple congregations and can be customized for each one with special maps, regulations, and collect unique information on a case-by-case basis.
Easily navigate to loved ones with our Walk-to-Site technology.
Jewish cemeteries can be overwhelmed with visitors, especially on fast days before Rosh Hashanah and Yom Kippur. CemSites Walk-to-Site technology can be an amazing service for those visitors to instantly find where loved ones are buried without having to call or bother cemetery staff! By using Grave Mapping with Walk-to-Site, visitors can track their steps right to specific gravesites all on their smartphones. Easily search for a person to find their exact location with our GPS navigation. Your visitors will thank you for making it so easy.
Fully customized software for Jewish cemeteries
Centralized data, accessible from any device
Visitors find and walk to gravesites using GPS navigation
Automate processes and workflows
Easily handle the financials of your business with special modules for billing and commissions calculations
Eliminate or minimize handwriting with auto-generated documents
Quickly search to see which properties are available
One-click reporting
Find records in seconds with our robust search features
Full training and support
All of your data safely stored and backed-up in the Cloud
Automate your business and generate revenue with CemSites.
CemSites software has been crafted specifically to meet the burial needs of the Jewish community. As a proven time-saver and revenue generator, our custom software is sure to make your job easier, so you are more prepared for busier times of the year, around Jewish holidays. Enjoy the benefits of centralized data and automated documentation. Start operating your cemetery in the cloud where you can confidently continue the traditions established by the Jewish faith, and provide superior customer service to their community.